Do you know your HbA1c?
Find out your long-term blood sugar level in just 5 minutes!
The Wellion HbA1c analysers cover the wide range of requirements and conditions of everyday medical practice. For home visits, you can easily measure with the Wellion BONA HbA1C analyser in a portable and handy small format, and for high test frequencies on site, the Wellion CLEVER AbA1c analyser with automated test performance is ideal.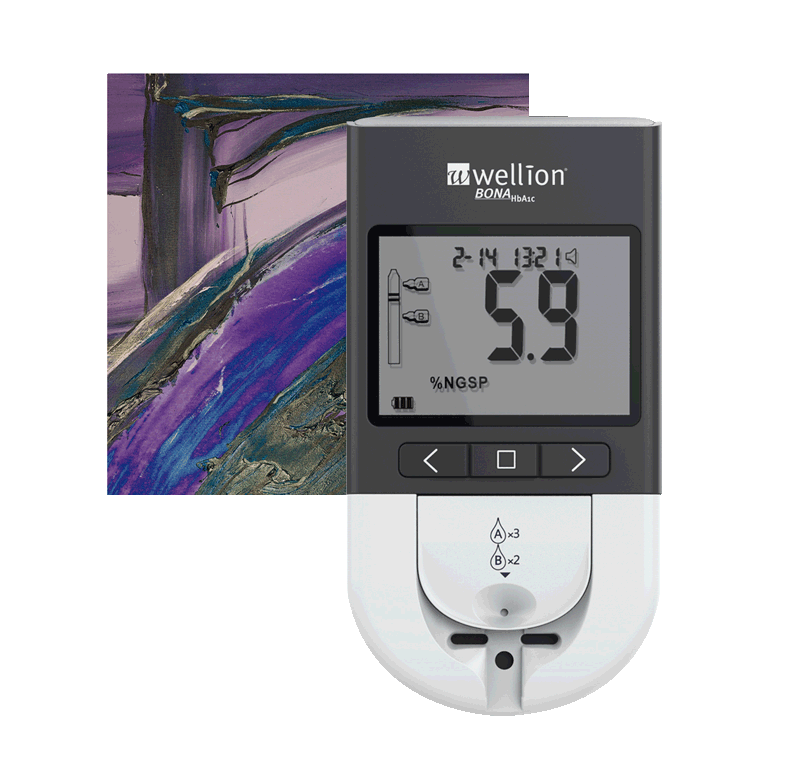 Wellion BONA HbA1c analyzer
In a handy, portable small format
Ideal for home visits
Precise result in only 5 minutes

more information
all products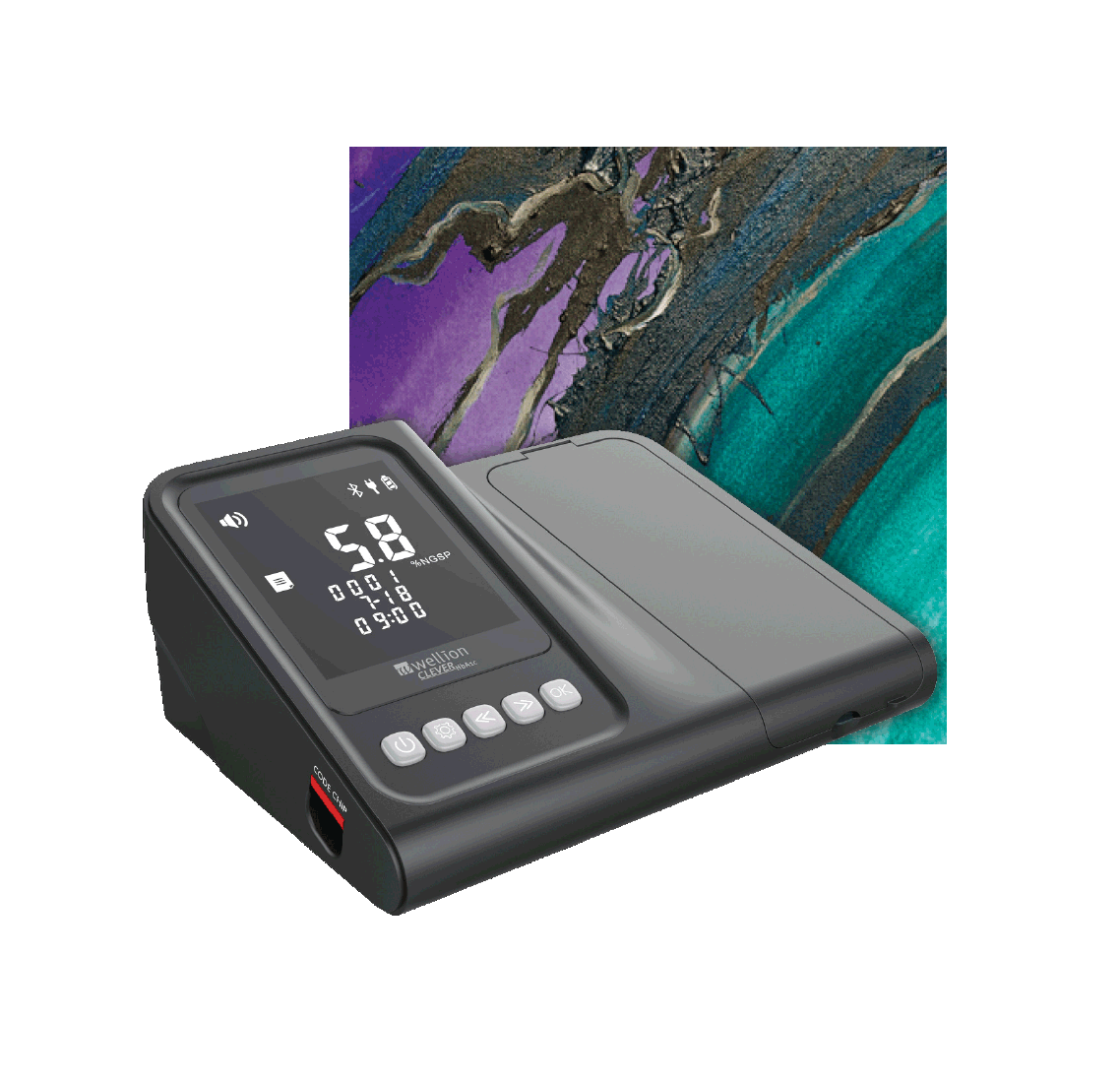 Wellion CLEVER HbA1c Analyzer
Automated HbA1c determination
Optimal for high test frequencies
Precise result in only 5 minutes

More Information
All products