Wellion BONA HbA1c Analyzer
Do you know your HbA1c?
Find out your long-term blood sugar level in just 5 minutes!
The Wellion HbA1c Analyzer enable quick and easy HbA1c measurement in doctors offices, pharmacies and medical facilities (approved for HbA1c measurement by health care professionals). The possibility of immediate therapy adjustment during the consultation and fast individual support for your customers are your advantage.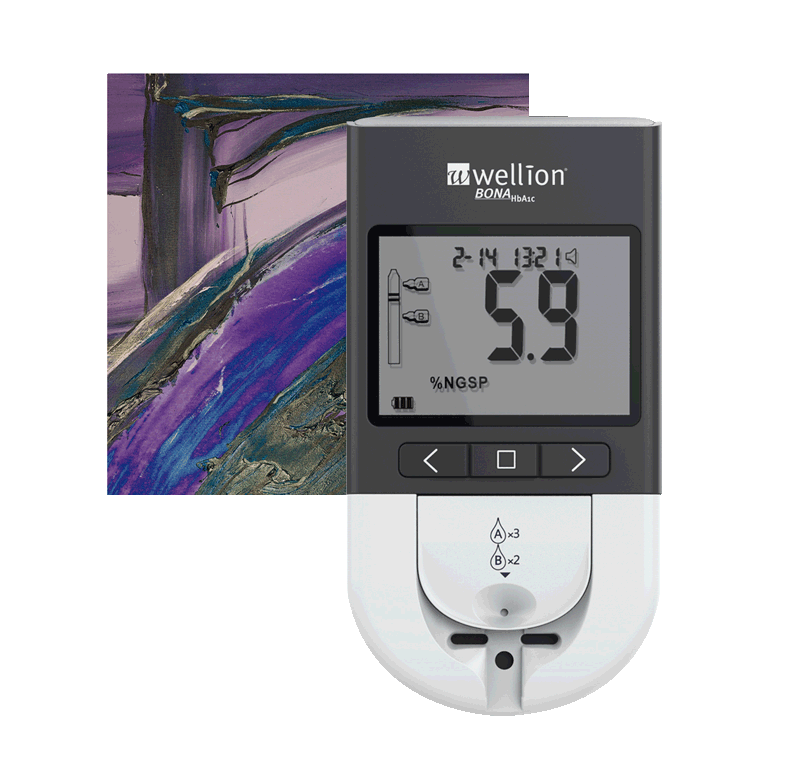 Wellion BONA HbA1c analyzer
Measurements on the road too
Precise result in only 5 minutes

more information
all products